It's difficult to put into words how healing yoga has been for me,                                     ….in body, mind, & soul.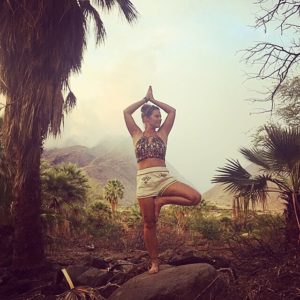 When I was 27, I was going through a difficult life transition. I was looking for a place where I could rest my mind and heal my body. Ten years prior, at 17, I had a cliff jumping accident that compacted by lower spine. Ten years later, I couldn't touch my toes. I couldn't balance for more than 30 seconds on one foot. I couldn't sit for long periods of time without my entire body feeling pain.
It was also at 27 when I walked into my first hot yoga class. I never looked back, and I can't imagine where my life would be now without yoga. With the hot hatha sequence, I received healing from my lower back pain, carpel tunnel syndrome, and tennis elbow.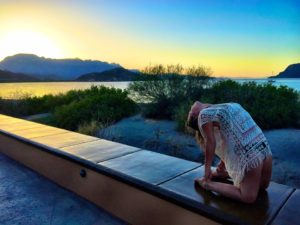 I found mental clarity and focus in my studies during that time, moving onto the dean's list, when I previously struggled to keep my grades up ever since junior high school!
Yoga is my 'moving meditation.' It strengthens not just my body, but, most importantly, my mind. Now, as a hot yoga studio owner, I see that most of us seek the mind-space that comes with meditation and yoga, even more than physical fitness aspects.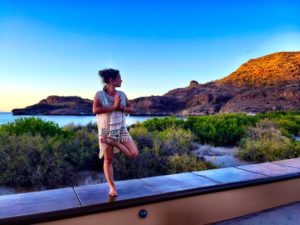 In this age of over-information and over-doing, we need a space to just BE! Yoga gives me the gift of just being. Yoga is the space where I practice conscious breath, feeling ALIVE in the present moment, practicing the art of LETTING GO! This, for me, is life's greatest work.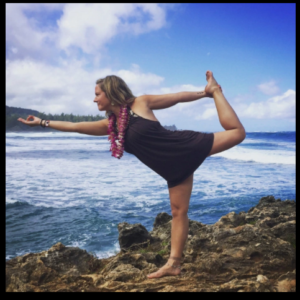 Om Shanti, Shanti Om (Peace in oneself, peace in the world)
Namaste